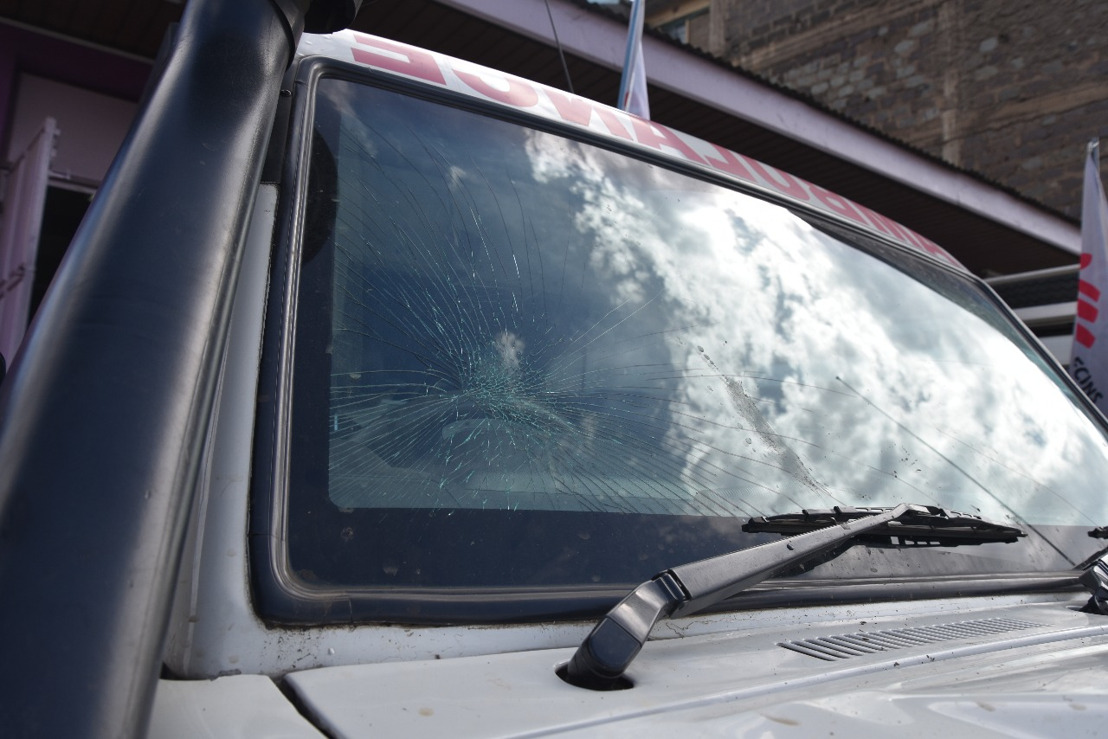 Kenya – MSF calls to ensure safe access to wounded by medical teams and ambulances
Thursday, October 26, 2017 — An MSF ambulance was attacked earlier today in Nairobi. MSF teams have already provided care to 19 people wounded during poll-related violence.
Earlier today MSF staff was harassed and ambulance attacked in Mathare, Nairobi while picking up a patient. The ambulance was hit with a stone and the windshield and mirrors broken. "We call on all communities to provide and ensure unconditional and safe access to those affected so that casualties are attended to in a timely manner," said Abubakr Bakri, MSF's head of mission in Kenya. So far, MSF teams have received and treated a total of 19 wounded: 4 at MSF clinic in Eastlands, Nairobi, 10 in Kisumu (2 with gunshot wounds), and 5 in Homa Bay County (2 with gunshot wounds). As skirmishes ensue in Kenya repeat poll, MSF has 12 emergency response teams to respond to any casualties: 5 in Eastlands and 1 in Kibera (Nairobi County), 2 in Kisumu County, 2 in Homa Bay County, 1 in Likoni (Mombasa County) and 1 in Garissa County. In Kenya, MSF works in Homa Bay, Kisumu, Nairobi, Mombasa, Garissa & Embu counties. MSF assists people based on need irrespective of race, religion, gender & political affiliation.