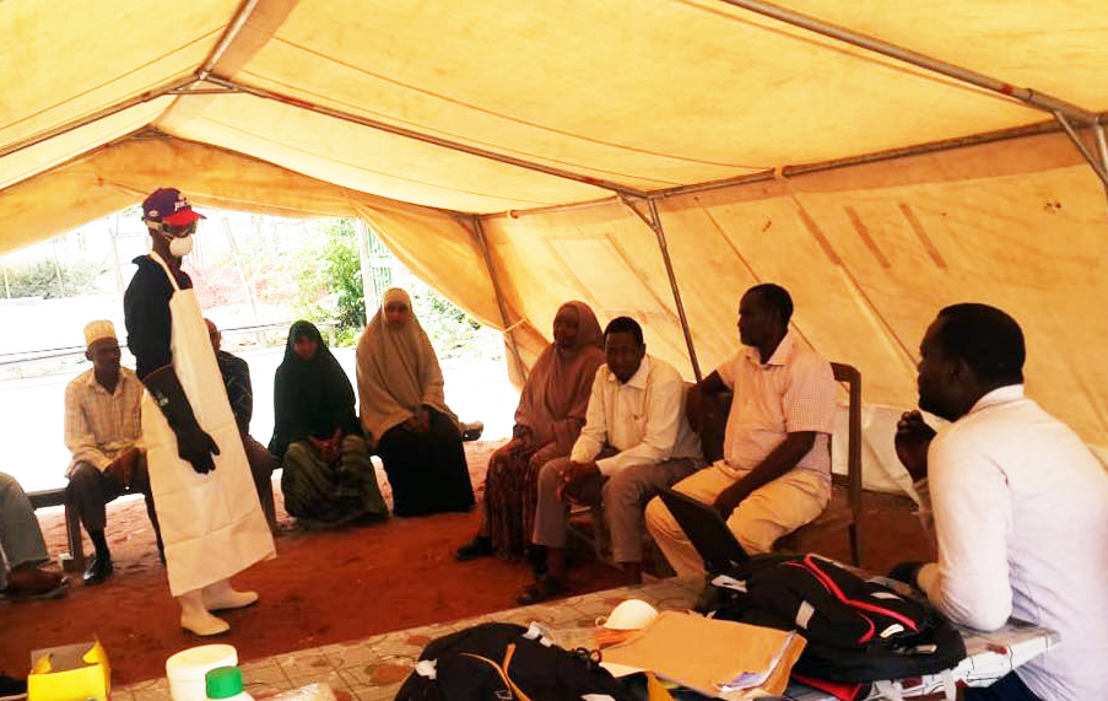 KENYA: MSF RESPONDS IN WAJIR COUNTY TO ASSIST IN CONTAINING RIFT VALLEY FEVER
Thursday, July 12, 2018 — More than 10 people have died following an outbreak of Rift Valley Fever in Kenya, with more than 120 cases reported countrywide. On 12 June, international medical-humanitarian organisation Médecins Sans Frontières (MSF) sent a team to Wajir County, the most affected county, to support the Kenyan Ministry of Health (MoH) in containing and managing the disease.
Rift Valley Fever is caused by a virus transmitted by mosquitoes and blood feeding flies that usually affects animals (commonly cattle, camels and sheep), but can also affect humans. In humans, the disease ranges from a mild flu-like illness to severe haemorrhagic fever that can be lethal.
The outbreak was confirmed on 7 June after four patients who had died in Wajir tested positive with the disease. So far 85 cases, including three patients who were readmitted, have been reported in the county, with six having died since the beginning of the outbreak.
"We first assessed the situation on the ground, then worked together with the Ministry of Health to identify gaps in the response," said Ahmed Garat, MSF's Emergency Field Coordinator leading the response.
The team set up an isolation centre in which patients can be managed at the Wajir County Referral Hospital. Six patients have been treated at the facility so far. "MSF will continue monitoring the situation and responding where necessary, and we are hopeful that the situation will improve with better contingencies in place, although Rift Valley Fever tends to be quite unpredictable," adds Garat. MSF is also providing medical supplies to the county to aid in containing the disease.
MSF is working closely with the MoH, training staff on patient management and diagnosis of cases, enhancing their capacity to detect and rapidly respond and contain the outbreak. In a training that involves patients and their caretakers as well, the staff will also be trained on prevention aspects, vector control, and use of mosquito nets.
**ENDS**
NOTE TO EDITORS
Médecins Sans Frontières (MSF)/Doctors Without Borders is an international, independent, medical humanitarian organisation that delivers emergency aid to people affected by armed conflict, epidemics, natural disasters and exclusion from healthcare in more than 70 countries worldwide. In Kenya, MSF works in the counties of Homa Bay, Nairobi, Mombasa, Embu and Garissa in Dadaab Refugee Camp.